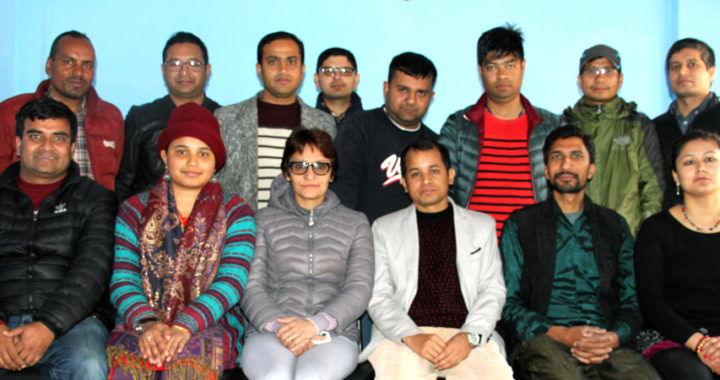 CMR-Nepal elects new ExCom; Bhuwan KC elected chair
The Annual General Assembly (AGM) of the Center for Media Research – Nepal unanimously elected Bhuwan KC as its new chairman to lead a new executive committee for 2017-18.
Rishikesh Dahal was elected vice-chairman whereas Umesh Shrestha was elected secretary and Bikash Karki as treasurer. Rajneesh Bhandari, Trishna Acharya and Deepak Aryal were elected ExCom members in the AGM that also approved 12 new members as recommended by the outgoing ExCom.
KC, the founding secretary of CMR-Nepal, is a well-known journalist who holds post-graduate degrees in journalism and political sciences. He had worked as senior political correspondent at Kantipur Television and as a political journalist for various political weeklies and Rajdhani national daily. He has studied journalism in Tribhuvan University, University of Oslo and Ateneo de Manilla University. Co-author of several books on journalism, KC recently served as head of communication at the National Reconstruction Authority.
KC takes over from Tilak Pathak who completed his extended tenure (2014-16) as AGM was postponed due to various reasons including the earthquake.
The AGM was attended by founding chair and executive director Ujjwal Acharya, outgoing chair Pathak, founding member and projects manager Ujjwal Prajapati, and newly approved members including Ganga BC, Kanchan Adhikari, Himesh Bajracharya, Shruti Shrestha, Durga Khanal, Indira Aryal, and Navin Khatiwada.