Executive Committee
Executive Committee 2019-2021 (constituted on August 17, 2019)
Rishikesh Dahal, Chairperson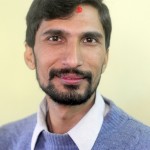 A faculty member at the Central Department of Journalism and Mass Communication, Tribhuvan University, Rishikesh is the University topper in his batch in Masters' Degree in Journalism. He began his career as a print journalist with a political weekly and worked for various weeklies and dailies before joining Nagarik as business reporter. He is currently serving as an assistant editor in the online team of the news portal, pahilopost.com while pursuing his PhD in journalism. His research interest lies in media ethics and history of mass media; and has co-authored 'News in Crisis'. He has also received three-month training in investigative journalism.
Trishna Acharya, Vice President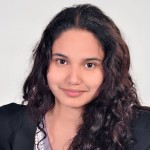 An M. Phil. on journalism and mass communication from Tribhuavn University, Trishna has a deep interest in media research has served as a data analyst for Lakshya Nepal for three years. She is also the head of the journalism and mass communication department at Dibya Bhumi Multiple College. She was the Youth Icon 2011 and was declared the Ambassador for her graduate college in 2011. She is the winner of the Gold Medal for being the best in her Masters in Journalism from Tribhuvan University and currently engaged in teaching journalism and research activities.
Bikash Karki, treasurer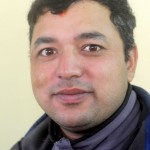 Bikash is a noted photojournalist of Nepal having worked in Rajdhani, Kantipur and Nagarik dailies before joining Nepal News Network International, the publisher of Annapurna Post national daily as the photo editor. Bikash also coordinated Nepal's biggest photo competition and exhibitions – the IME Global IME Bank Nepal Photo Competition for four years – as the project manager through Photojournalist's Club. He is currently serving as the chairman of the PJ Club. Bikash has a special interest in photo documentary and has traveled extensively in Nepal for his work. He has experience of training journalists all over the country in photojournalism, visual storytelling and mobile journalism.
Deepak Aryal, Secretary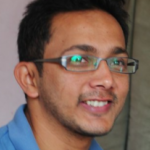 A researcher with Madan Puraskar Pustakalaya and degrees on Research Training Program from Centre for Studies of Social Science, Kolkata and MA in Mass Communication and Journalism from Kantipur City College, Kathmandu, Aryal's area of interest is 'book history and print culture'. His body of work includes several journal articles on print history, visual culture and archives, and co-edited volumes. He has co-authored/edited Nirvachan Itihas (2073 B.S.), Media Reader (2070 B.S.) Milkiyeko Itibritta (2066 B.S.).  He is the author of Understanding Photography and Photojournalism (2066B.S.). He co-edits the Nepali trimonthly and is a visiting faculty of Media Studies at Kathmandu University.
Members: Yam Bahadur Dura, Shruti Shrestha, and Navin Khatiwada
Earlier Executive Committees
Executive Committee 2017-18 (constituted on February 25, 2017)
Bhuwan KC, chairman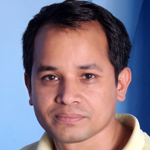 Bhuwan holds post-graduate degrees in journalism and political sciences. Himal, an influential fortnightly magazine, hailed his thesis for political science degree on the parliament of Nepal as a major achievement. Currently, he is the press advisor to the Finance Minister. Previously, he served as Head of Media and Communication at the National Reconstruction Authority from 2016 to 2020. He has worked as a senior political correspondent at Kantipur Television and has extensive knowledge of print journalism having been worked in various political weeklies and Rajdhani national daily. He has studied journalism in the University of Oslo and Ateneo de Manila University. He has also produced a television documentary. He has co-authored several books of journalism and edited Media Ethics.
Vice President: Rishikesh Dahal, Treasurer: Bikash Karki, Secretary: Umesh Shrestha and Members: Rajneesh Bhandari, Deepak Aryal and Trishna Acharya.
Executive Committee 2014-2017
Chairman: Tilak Pathak
Vice President: Bhuwan KC, Treasurer: Bikash Karki, Secretary: Rishikesh Dahal, Members: Rajneesh Bhandari, Deepak Aryal and Trishna Acharya.
Executive Committee 2011-2014 
Ujjwal Acharya, Founder Chairman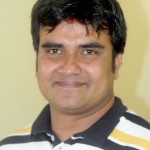 Ujjwal, a post-graduate in journalism, is the nation's leading online journalist. As Nepal's pioneer blogger, Ujjwal led the web's fight for democracy during an autocratic regime in 2004 and was the online editor of myrepublica.com, a mainstream news website that pioneered online journalism; and later digital editor of Annapurna Post daily. He was also the chair of Digital Media Committee as the Federation of Nepal Journalists (FNJ), Ujjwal has studied media and digital journalism in Tribhuvan University, University of Oslo and International Academy of Journalism (Intajour). He had also worked as a journalist in Tarun weekly, Nepal Samacharpatra daily and The Kathmandu Post daily in various capacities. He is also a media rights activist and journalism trainer and has worked as the South Asia Coordinator of the International Federation of Journalists (IFJ) from 2013 to 2018. He is the founding chairman (2009-2013) of CMR-Nepal and served as its Executive Director from 2013 to 2018.
All General Members
Ujjwal Acharya, Tilak Pathak, Bhuwan KC, Bikash Karki, Rishikesh Dahal, Umesh Shrestha, Ujjwal Prajapati (foudning), Trishna Acharya, Deepak Aryal, Yam Bahadur Dura, Shruti Shrestha, Navin Khatiwada, Ganga BC, Durga Khanal, Himesh Bajracharya, Indira Aryal, Raghu Lamichhane, Aneeta Shah, Sunita Karki and Bijay Gajmer.
Secretariat Staffs
Tilak Pathak, Executive Director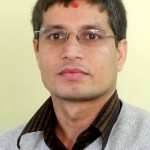 A post-graduate in English literature and journalism, Tilak is a journalist, lecturer of journalism and debate trainer. Tilak worked in various political weeklies before joining Nepal fortnightly magazine, where he achieved fame with his analysis of political events. He then joined Nagarik national daily as a senior political correspondent, and after working for three years, went to oversees opinion pages and served as the chief of political bureau before joining Kantipur as an Op-Ed editor. He is currently the Associate Editor at Nagarik national daily. Tilak teaches at WhiteHouse Graduate College and has served as the coordinator of media studies syllabus committee of Bachelors of Liberal Arts and Sciences in Purbanchal University. He has written numerous research articles and is a debate coach/judge at Nepal Debate Initiative.
Ujjwal Prajapati, Projects Manager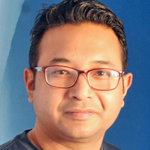 An experienced print and television journalist, Ujjwal completed M. Phil. in media studies at the University of Oslo, Norway and a Master's degree in Journalism from Tribhuvan University, Nepal. He received Nepal Vidhya Bhusan B from the President of Nepal for his excellent academic performance in a Master's degree in journalism and worked in English dailies and Kantipur Television. He also taught at Kathmandu University as a visiting faculty. His research interest lies in the media's roles and impacts in various national aspects including foreign affairs. He has published Media in Disaster: Role of Nepali Media in Nepal Earthquake 2015 (2019) and lead researcher for media mapping of Sudhur Paschim province, the results of which are published as a book – Mediako Awastha ra Panhunch: Sudhurpashimachal Bikash Chhetrako Aadhyam (2015).
Chetana Kunwar, Assistant Researcher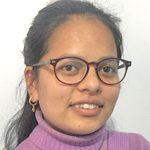 Chetana is pursuing her university degree in journalism and mass communication at Tribhuvan University and has a deep interest in society and the media. She was the college topper for Bachelor's in Journalism and Mass Communication as well as Social Work. As an integrity fellow of 2018 for Accountability Lab Nepal, she has experience working as a shadow for government officers. At Dibhyabhumi Multiple College, she gained teaching experience in Massive Open Online Course (MOOC) for Bachelor's program. She has an interest in media research, particularly in aspects of media policy and developmental dimensions of media.
We employ part-time Finance / Admin personnel on freelance basis.
Urbashi Shrestha, Intern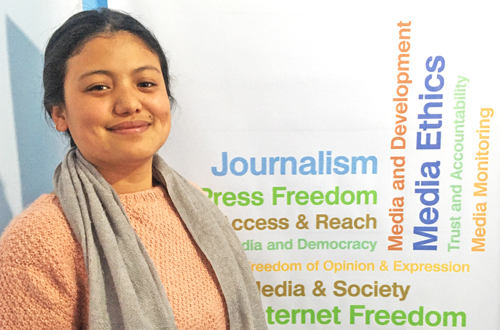 Urbashi is pursuing a Master's Degree in Journalism and Mass Communication and is doing research on the impacts of international cartoon programs on children's linguistic development for her thesis.
Past interns:  Preetha Shrestha, Prajita Koirala, Pooja Timilsina and Chetana Kunwar.