To mark the International Fact-Checking Day 2020, we are delighted to announce Nepal Fact Check (nepalfactcheck.org) – a joint initiative of the Center for Media Research – Nepal (CMR-Nepal) and the country's most popular blog MySansar.com.
Umesh Shrestha, the founding member of CMR-Nepal, will lead the initiative and serve as the editor. He is a well-known digital journalist and blogger, who previously worked for PahiloPost.com (editor), Annapurna Post daily (assistant digital editor), Nagariknews.com (online coordinator) and Avenues TV.
Editor Shrestha said: "CMR-Nepal and MySansar preponed the launch of Nepal Fact Check and it went online on March 1, 2020, for we felt an urgent need to fact-check viral information circulating in media and social media about coronavirus."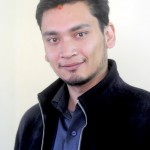 "Nepal Fact Check will check the viral information circulating in social media as well as news published in media that directly impacts Nepali citizens."
All fact-check articles will be simultaneously published in nepalfactcheck.org and mysansar.com.
Rishikesh Dahal, the CMR-Nepal chairperson, said: "There is an urgent need to fact-check information circulating in social media to ensure a level of accountability from social media users, media and social media influencers." 
"Fake news and disinformation harm society in many ways and we are delighted to join hands with mysansar.com in this important initiative. This joint effort will make our fact-checking impactful."
Nepal Fact Check has already published 18 fact-checking articles since March 1.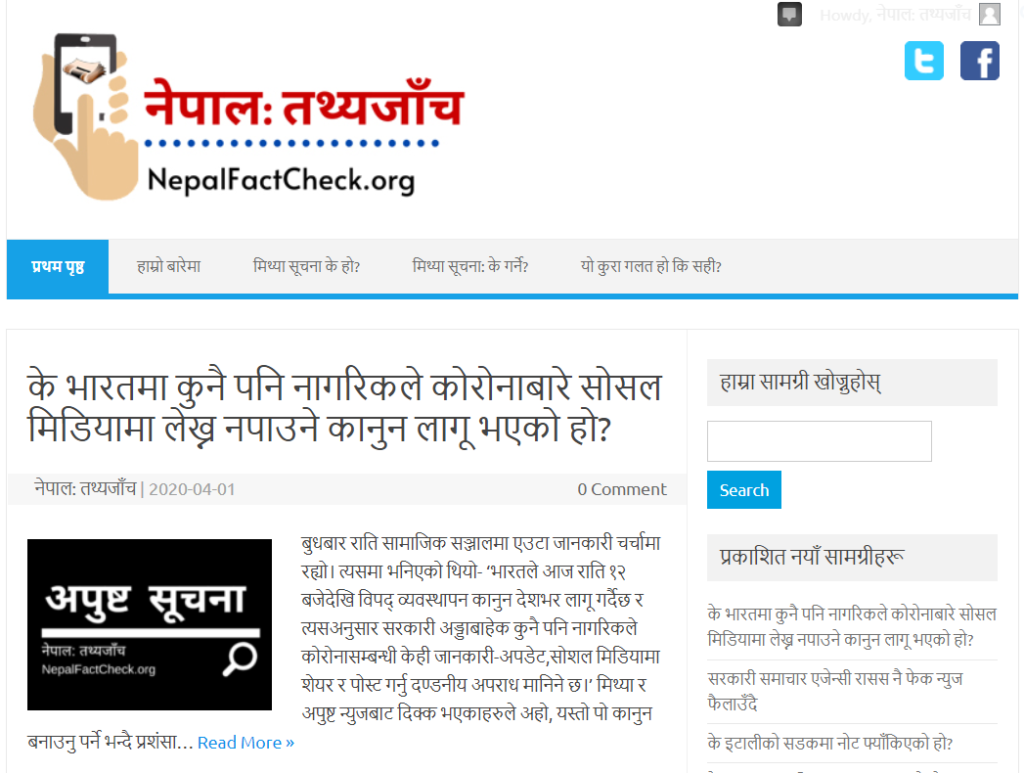 Editor Shrestha said: "It's time that all of us – social media users and media users – be careful about what we are reading especially when we are sharing that information with others – be it word of mouth or social media sharing."
"We request that if there is doubt about any information, send a link to us for fact-checking."
Nepal Fact Check receives links on twitter DM (@nepalfactcheck) or editor@nepalfactcheck.org or blog@mysansar.com.