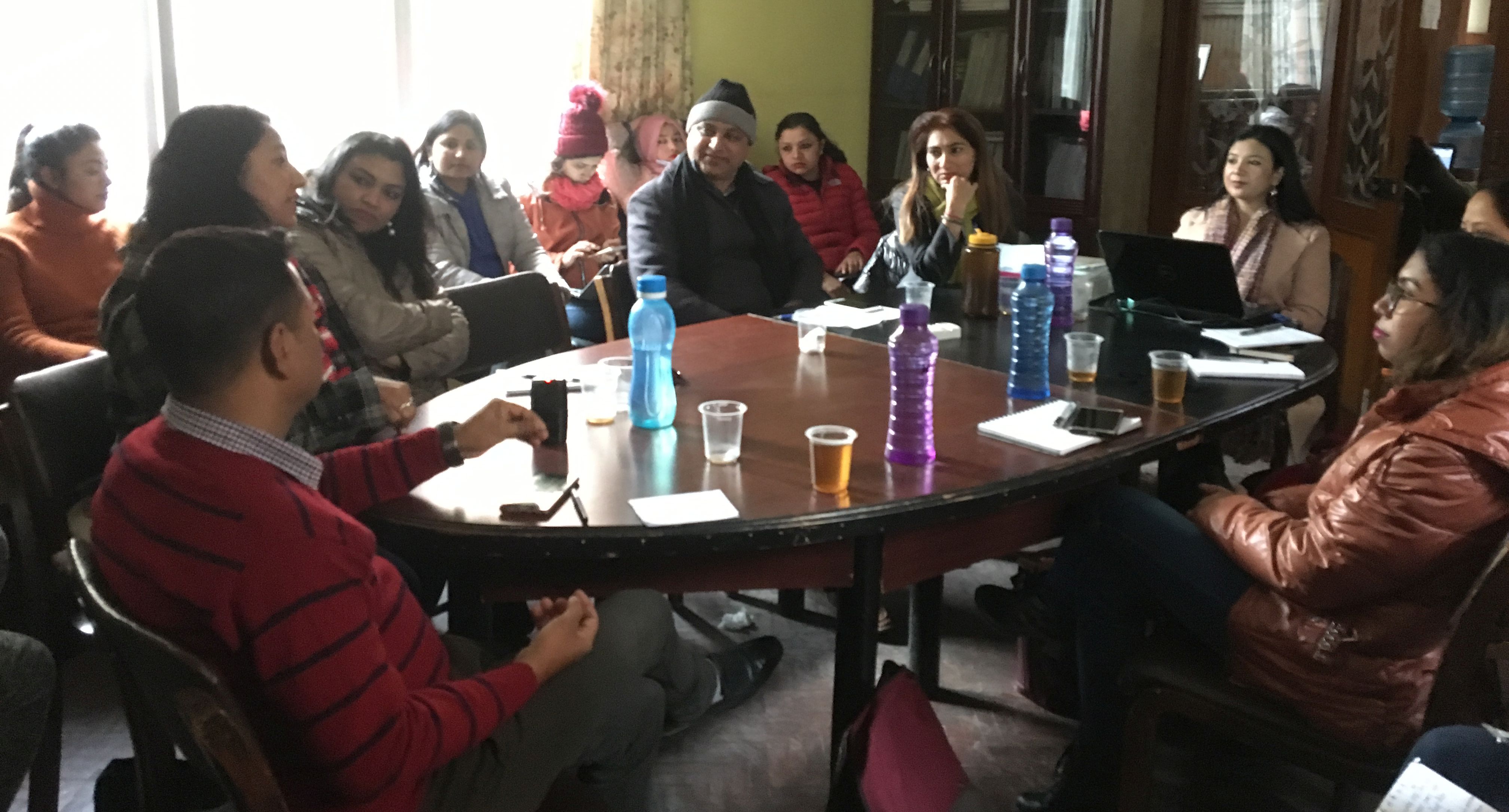 Need to review media laws for gender sensitivity
Center for Media Research -Nepal and Sancharika Samuha jointly organized an interaction program 'on Januray 11, 2019 in Lalitpur to discuss gender issues on media laws.
At the program, women journalists and legal experts emphasized on the need to develop a gender friendly media law.
Speaking at the program, President of Sacharika Samuha Nitu Pandit situated the media policy and gender aspect in the constitution and media laws in Nepal. She said that the newly drafted laws need to be gender friendly and its definition should be precise to address the gender concerns of working women journalists.
Advocate Roshani Poudyal and Santosh Sigdel pointed out on the need to review draft laws through the gender lens. They emphasized the need to lobby to make the media laws gender friendly.
The participants discussed the problems faced by women journalists and pledged to produce a reviewed document to make a media laws gender friendly.
Sancharika Samuha represents women journalists and communicators of Nepal with a network all over Nepal with more than 1,000 members.