New Executive Committee elected
The Center for Media Research – Nepal (CMR-Nepal) elected Tilak Pathak as the new chairman in the 2013 General Assembly held today in Kathmandu.
In an unanimous decision by the Assembly, Pathak who was the vice-president of the Center since its establishment was proposed by outgoing chairman Ujjwal Acharya. Bhuwan KC was elected new vice-president and Rishikesh Dahal, who was the executive member and co-ordinator of the CMR-Nepal Fellowship Program, was elected the new secretary.
Bikash Karki will continue as the treasurer while Rajneesh Bhandari, Umesh Shrestha and Ujjwal Prajapati are elected executive committee members.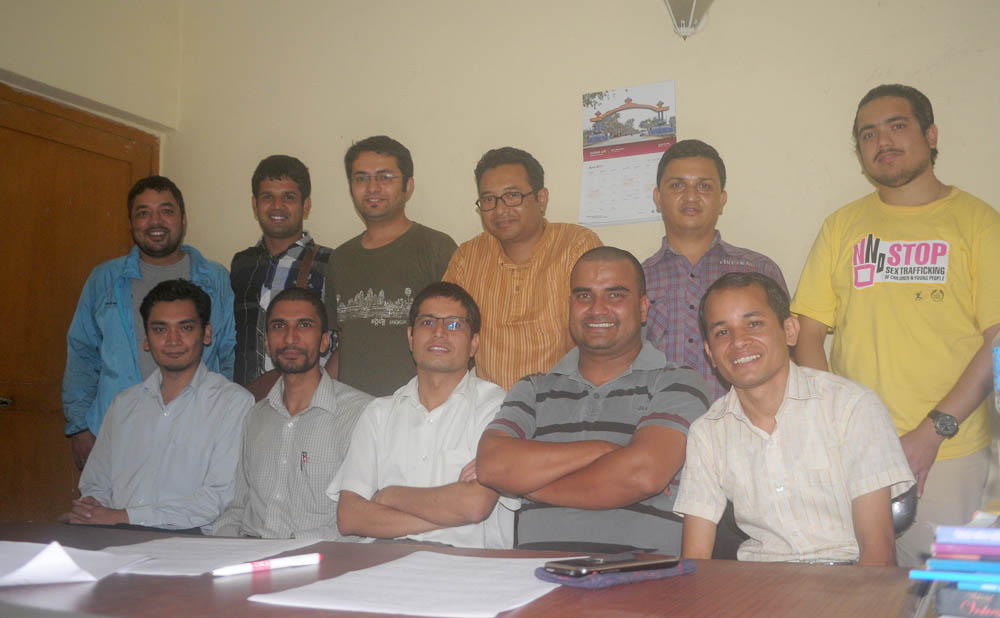 The Assembly earlier also passed the report by secretary Bhuwan KC and treasurer Bikash Karki in a closed session conducted by Prakash Acharya, Sudeep Uprety and Mukunda Nepal.