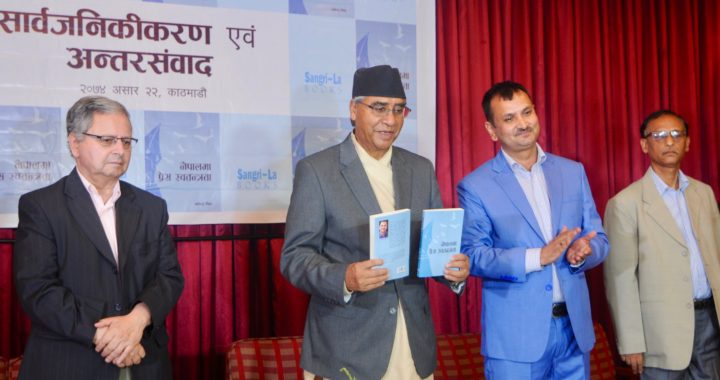 'Press Freedom in Nepal' launched
Prime Minister Sher Bahadur Deuba launched 'Press Freedom in Nepal', a book by Dr. Mahendra Bista, amidst a ceremony at Nepal Tourism Board Auditorium, Kathmandu on July 6. Authored by Dr. Bista, the president of Federation of Nepali Journalists, the book is published by the Shangrila Books Pvt Ltd in cooperation with Center for Media Research – Nepal (CMR-Nepal).
The book outlines the historical development of the concept of press freedom, contemporary principles of press freedom, the relationship between press freedom and democracy as well as analyzes press freedom in Nepal vis-a-vis the development of media and legal system.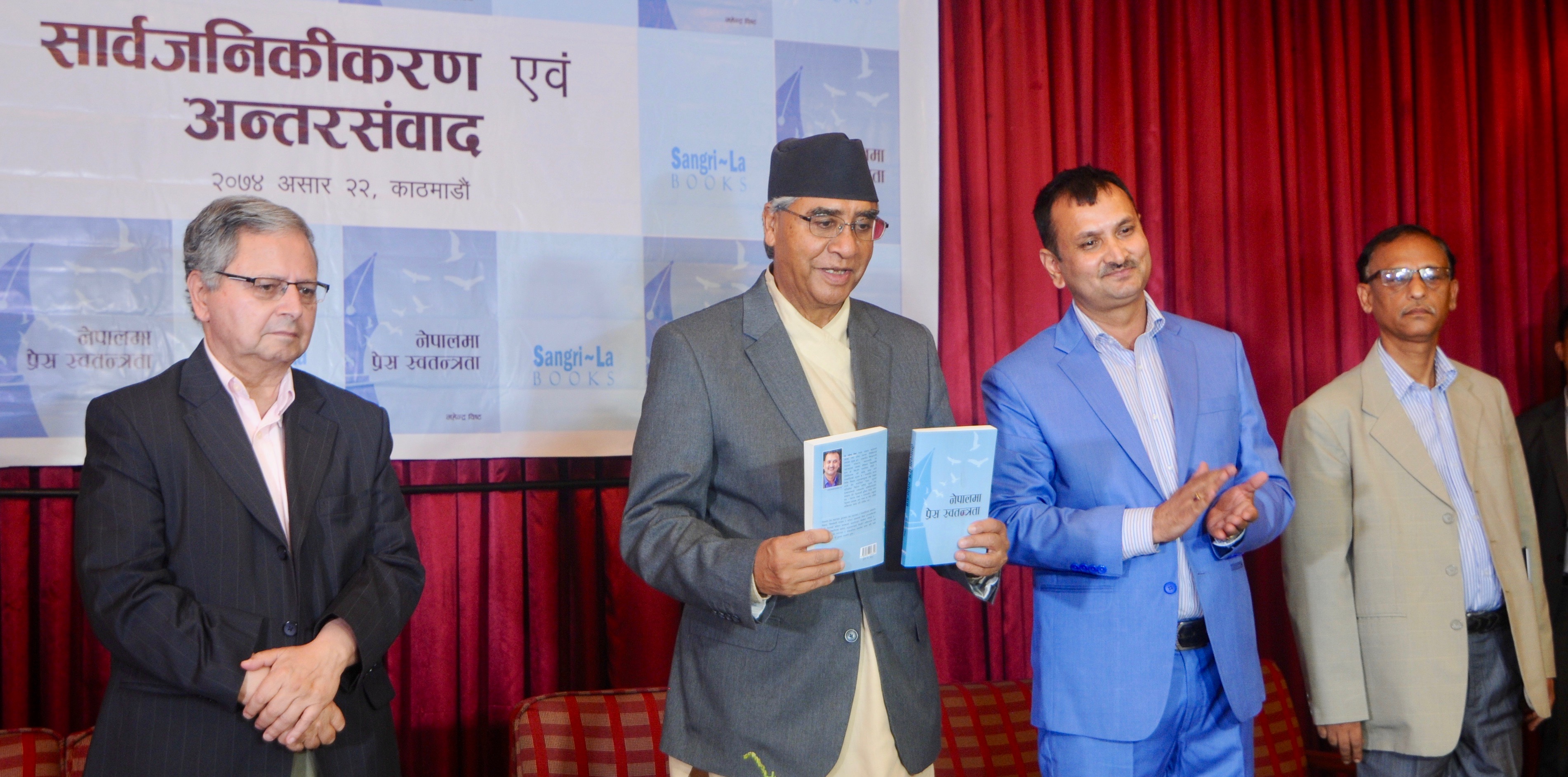 After releasing the book, PM Deuba said that press freedom is a pillar of democracy and expressed his commitment towards press freedom and human rights. He also urged the media sector to publish true and accurate information to support strengthen democracy in the country.
Speaking in the program, Anup Raj Sharma, the chairman of the National Human Rights Commission (NHRC) said that media and journalists should be able to enjoy press freedom without any hinderance.
Prof P Kharel, while commenting on the book, praised the book as timely and said that media should always be neutral in its contents.